Palmas De Mallorca Condominiums
Palmas de Mallorca sits beachfront on a no-drive beach south of Dunlawton Ave.
Address
3811 S Atlantic Ave Daytona Beach Shores, FL 32118
Condominium Facts
Built in 2007

7 storeys

14 units total

2 units per floor

All units except unit 101 are 3 bedroom/3 baths of 3 bedrooms/3.5 baths

101 is the smallest with 3 bedrooms/2.5 baths

9′ ceiling height

Rental 1 month minimum
Building Amenities
Outdoor heated oceanfront pool
Gym
Sauna
Meditation garden with spa
Bicycle storage
Condominium Agents
Buying or selling a condo? Be sure to call Oceans Luxury Realty® at (386) 455-0830, and we will be happy to connect you with the right real estate professional.
Real Estate Statistics
| | |
| --- | --- |
| Average Price | $0 |
| Lowest Price | $0 |
| Highest Price | $0 |
| Total Listings | 0 |
| Avg. Price/SQFT | $0 |
Property Types (active listings)
Browse Palmas De Mallorca Real Estate Listings
No listings were found matching your search criteria.
*This information is current as of 2022. It is intended to be accurate but is not guaranteed. The buyer is responsible for verifying any and all information provided.
Other Information
All units are direct oceanfront
Laundry in unit
Air-conditioned
Unit Sizes
101 – 3-bedr/2 baths 1,894 sf. 102 – 3-bedr/3 baths 2,662 sf.
201 – 3-bedr/3 baths 2,249 sf. 202 – 3-bedr/3 baths 2,758 sf.
302 – 3-bedr/3 baths 2,804 sf. 302 – 3-bedr/3 baths 2,249 sf.
401 – 3-bedr/3 baths 2,249 sf. 402 – 3-bedr/3 baths 2,804 sf.
501 – 3-bedr/3 baths 2,249 sf. 502 – 3-bedr/3 baths 2,804 sf.
601 – 3-bedr/3 baths 2,249 sf. 602 – 3-bedr/3 baths 2,804 sf.
701 – 3-bedr/3 baths 2,249 sf. 702 – 3-bedr/3 baths 2,804 sf.
Parking Features
Underground parking with two assigned spaces
Unit Amenities
Pet Policy
Local Schools
RJ Longstreet

Silver Sands Middle School

Atlantic High School

These schools are part of Volusia County Schools.
Local Attractions in Daytona Beach Shores
Daytona Beach Shores Art & Culture
Much like its sister community, Daytona Beach Shores has a rich history in the arts and culture of community affairs. In fact, Volusia County is known for its world-class museums, colorful art galleries, and award-winning performances. One art that professionals and amateurs excel in Daytona Beach Shores, is the art of fishing! From the beachfront to the inlet, there are many fishing spots locales that love to cast their rods in hopes of capturing a BIG ONE!
There are a number of historical sites and other cultural treasures - be sure to take a read our Life Is Better Here article to learn more about places to explore throughout Daytona Beach Shores.
Daytona Beach Shores Parks & Trails
Daytona Beach Shores is known for its beachfront parks and intercostal walkaways. as well as the option to drive your car on the beach right near the Sun Glow Pier. There are endless spots where families can rest and relax while taking in the beauty of the place that has been coined, "Life Is Better Here." are well-known for its "green spaces" It's easy to find yourself in a scenic beachfront or inland outdoor adventure.
Here is a list of some of the most popular Parks & Trails in Daytona Beach Shores: Sun Glow Pier, Dahlia Avenue Park, Frank Rendon Park, Shores Pavilion, and Van Alder Dog Park.
Local Eats in Daytona Beach Shores
As one of Volusia County's Most Popular cities, Daytona Beach Shores boasts world-class riverfront dining, exceptional nightlife, and exclusive gated oceanfront residences. No matter if you're looking for a vibrant social atmosphere or a low-key late-night craving, you will find it here in Daytona Beach Shores. Some of the most famously delicious locales to dine in are The Cracked Egg for breakfast, lunch at Crabby Joe's Deck & Grill, and Millie's for a mouth-watering dining experience.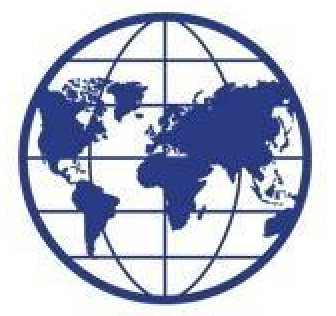 We Are Here For All Your Real Estate Needs.
The Oceans Luxury Team specializes in providing experienced real estate agents to assist you best when buying or selling your own dream home. We believe in providing superior customer service and a smooth transition to your new home. Have you found the home of your dreams? Call us at 386-455-0830 to schedule a showing.