Buy With ProfessionalS!
Investing in Central Florida real estate demands a fine eye for details and an exceptional talent for negotiation. When you work with a professional real estate agent through Oceans Luxury Realty®, you are guaranteed a positive buying experience.
Oceans Luxury Realty's® brand power speaks volumes in the marketplace and makes the journey of homeownership or investment property buying seamless. Below are some insights to consider when buying a home or property.
Take The First 4 Steps To Homeownership
Pre-Qualification
First, find a reputable mortgage broker - and remember, you do not have to go with the first one that sounds great. Finding the right mortgage broker is very much like finding the right home, where shopping around goes far. Once you have found a trusted mortgage broker, find out how much you can afford to pay for a home.
Pre-Approval
Getting your pre-approval before finding your dream home goes a long way with sellers. Getting your pre-approval also helps you know what you can afford. A pre-approval helps determine what is within your price range to avoid feeling disappointed when going after homes that you can not currently afford. With your pre-approval letter, sellers know immediately that you are a serious buyer, and that helps you greatly when shopping around.
List Of Needs & Wants
Now that you know what you can afford and have a budget in writing, it is time to make a list! In fact, make 2 lists. The first should include items you must have (i.e., the number of bedrooms you need for the size of your family, a one-story house if accessibility is a factor, etc.). The second is a wish list, things you would like to have such as a pool, but that are not absolutely necessary.
Representation By A Professional
Hiring a professional real estate agent is key to a positive buying experience. Remember, they are working for you, not the seller!
Now You Are Ready To Buy!
Step 1: Finding Your Home
Enduring the joys and struggles of the great search for your dream home, vacation home, or investment property is easier with the help of one of our agents. Here are a few tips on how to find "the one."
Select your ideal location and home

Search sites such as Zillow or Trulia

Your Realtor® can help notify you of new and off-market properties and set up showing appointments to fit your schedule

Take advantage of virtual tours
Step 2: Offers & Negotiation Strategies
Understand and learn about the "Purchase Contract" from your Realtor®

Discuss multiple offer strategies (as needed)

Negotiate to optimize price and terms

Acceptance of offer or counter offers
Step 3: Understanding The Escrow Process
Ask your Realtor® about notifying escrow of acceptance and what sending a fully executed contract is.

Wire initial deposit to escrow per terms of the agreement.

Notify lender to begin loan process and order appraisal and understanding what an appraisal entails.

Sign and return the opening package of escrow instructions and what you are required to do.

Contact an insurance agent for homeowner coverage and inquire what your responsibilities are.

And finally, ask your Realtor® about providing escrow with vesting (title) information.
Inspections & Disclosures
Your Realtor® can refer to a home inspection, (i.e. termite report), which you will schedule.

If there are issues with the property, you will want to approve/negotiate repairs based on inspection reports. Talk with your Realtor® about this.

Review/approve all seller and state-required disclosures.

Review/approve preliminary title report

Meet deadlines and remove contractual contingencies.

And finally, schedule a final walk-through before the closing of escrow to make sure that everything is in good order.
Step 4: Closing
It's official, welcome home!
Review closing statement from escrow

Meet with escrow company to sign loan documents

Arrange to wire down payment and closing costs

Transfer utilities to the new location

Closing and key(s) delivery

Move into your new home!

Yes, I Want To Connect With A Professional Realtor®

*YOUR INFORMATION WILL NEVER BE SHARED WITH ANY THIRD PARTY.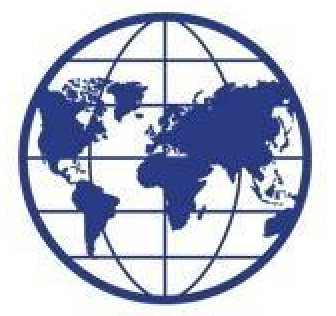 We Are Here For All Your Real Estate Needs.
The Oceans Luxury Team specializes in providing experienced real estate agents to assist you best when buying or selling your own dream home. We believe in providing superior customer service and a smooth transition to your new home. Have you found the home of your dreams? Call us at 386-455-0830 to schedule a showing.