Why You Will Want To List WITH OCEANS LUXURY REALTY®.
Your home deserves the best representation, so why not experience superior services with local expertise?
That is the power of Oceans Luxury Realty®.
Our dedicated and knowledgeable staff of realtors are passionate about creating a positive experience when listing a property. We believe all homes deserve representation of an extraordinary caliber with the utmost discretion.
Voted the people's number one choice as the "Best Real Estate company in Volusia County" in 2021, Oceans Luxury Realty® believes in providing the best services to our clients. Call 386-455-0830 to speak to one of our staff members, and let us be part of getting your home sold.
Working with our reputable real estate agents will save you time and money - and successfully get your home sold at the best market rate!
Oceans Luxury Realty® has a proven track record with the brand power that commands instant respect.
Our services include marketing strategies that are tailored to your homes' needs to get your property sold. This can include flyers; social media blasts; video content and professional photography and drone images of your property; listing on MLS and other online platforms, yard signs to draw attention; and conducting open houses to show potential buyers.
Here are just a few items that you should be familiar with when selling your home.
Knowing The Property
It is not just your home you need to be familiar with, it is important to know the facts about the property such as square footage, zoning, lot size, property taxes, etc.
Research The Current Market
We can get emotionally attached to a home, but again - when selling, it is important to gather all the facts. You will want to know how much are properties similar to yours selling for? Speak with your agent about the terms of the sales, and how that will impact if you need to be flexible. Are there any property disclosure laws you need to take into consideration?
Perform A "Walk-Through" Of Your Property
If you are looking to get top dollar for your property, it needs to be in tip-top shape. Imagine you are the prospective buyer and an inspector. Take notes on all items that need to be repaired or replaced, and see if they can be done before putting the home on the market. Things to consider:
Outside
First impressions begin with good curb appeal. If you have a house with a yard, is the lawn attractive and well-kept? Do you need to add some pavers, bark, stone, or plants to make it more appealing?
Does it need a new coat of paint?
If it is a condo, you can not do much about the building, but is the front door (and balcony, if there is one) appealing?
Are the windows and doors attractive and in good condition?
Inside
Are the interior paints and finishes in good condition? You want to be sure that the interior feels natural and open as much as possible.
If the home or condo is empty, you may want to consider hiring a professional stager to dress the home up.
Are the appliances in good working order? Do you need to replace light bulbs to brighten up darker rooms?
Are the plumbing and electrical systems in good condition? Are they fully functional?
Are the floor coverings clean and in good condition?
Are the bathrooms in good condition? Do you need to re-grout, paint, or add a mirror to open the space up?
The Price
Once you and your realtor have gathered all the needed specifics about your home (comps in the area and items that need to be addressed on the property) it is time to set a realistic price.
Marketing Experts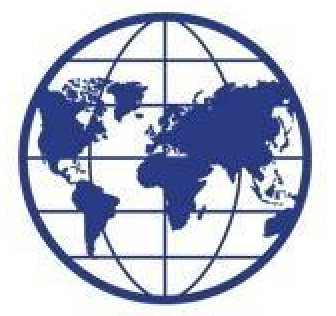 We Are Here For All Your Real Estate Needs.
The Oceans Luxury Team specializes in providing experienced real estate agents to assist you best when buying or selling your own dream home. We believe in providing superior customer service and a smooth transition to your new home. If you are selling, we are happy to help you find your next home. Call us at 386-455-0830 to schedule a showing.