Holly Hill
Holly Hill, Florida is one of the smallest cities in the Daytona Beach area. It is literally 2-3 miles long by 2-3 miles in width. It is in between Ormond Beach and Daytona Beach and houses some of the lower to middle-class citizens with some luxurious estates dotting the maps in town. Don't let the rugged appearance of some of the neighborhoods fool you though, most of these homes and properties are up for grabs at greatly reduced prices, making Homes For Sale in Holly Hill Florida very convenient for new and experienced homeowners.
Since Holly Hill is in between Ormond Beach and Daytona Beach, as the two major cities in the area, one can enjoy the housing of Holly Hill with the fun and activities of the bustling Daytona Beach aura. The infamous Florida coastline is only minutes away, and the entertainment industries are even closer. With a number of job opportunities and the safety of the police station and fire department, and the new hospitals being built, there's no wonder why the community here is the most secure and safe place to live. Newly built sidewalks, remanufactured infrastructures, and quality homes are some of the things that keep the Holly Hill citizens intact and aware of the improvements being made to keep them safe.
Real Estate Statistics
| | |
| --- | --- |
| Average Price | $346K |
| Lowest Price | $12 |
| Highest Price | $3.6M |
| Total Listings | 164 |
| Avg. Price/SQFT | $121 |
Property Types (active listings)
Browse Holly Hill Real Estate Listings
*This information is current as of 2022. It is intended to be accurate but is not guaranteed. The buyer is responsible for verifying any and all information provided.
Holly Hill Art & Culture
Holly Hill is known for its art festivals and an array of artists from all mediums. From world-class museums, phenomenal art galleries, and impressive performances to numerous historic sites and other cultural treasures. The wonderful thing about Holly Hills' rich art and cultural influence is that many of these treasures are free to the public.
Holly Hill Parks & Trails
Holly Hill is known for great outdoor spaces such as Centennial Park. "Originally named Ken Schadow Veterans Park, Centennial Park is most famous for its eagles. A bald eagles' nest has been seen on a pine tree on the west side of Centennial Park, where they've lived for years. The eagles even rebuilt their nest after Hurricane Matthew. Centennial Park is one of our newest parks and was developed as a stormwater retention lake on the southeast canal system. It is a seven (7) acre park with five (5) acres of the lake forming Helen Hadley Lake. " For more information visit the cities website.

Local Eats in Holly Hill
No matter if you're looking for a vibrant social atmosphere or a low-key late-night craving, Holly Hill has many eateries that will satisfy your taste buds. Or how about handpicking your own fresh fruits and berries from Hickory Bluff Berry Farm. Be sure to try Woody's BBQ, Taqueria La Perla, and Oliv Epicurean Grill for flavorful dishes.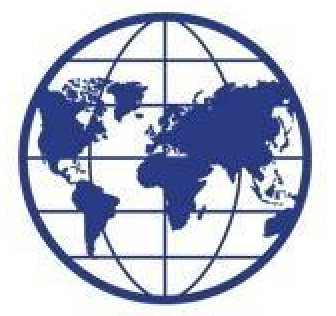 We Are Here For All Your Real Estate Needs.
The Oceans Luxury Team specializes in providing experienced real estate agents to assist you best when buying or selling your own dream home. We believe in providing superior customer service and a smooth transition to your new home. Have you found the home of your dreams? Call us at 386-455-0830 to schedule a showing.