ORMOND BEACH CONDOMINIUMS
HISTORICAL, Ormond Beach
Ormond Beach homes for sale include Luxury Waterfront Estate Homes, Golf Course Homes, and Single Family Communities with resort-style amenities. Historical Homes both on the waterfront or nestled in a canopy of 500-year-old oak trees that were around when The Timucuan Indians made this area their home in the early 1500s. There are a variety of homes, condos, and communities in every price range in this area. Some of the communities include Plantation Bay, Halifax Plantation, Breakaway Trails, Ormond Lakes, The Trails, Tomoka Oaks, and Hunters Ridge.
Ormond Beach offers a beautiful setting while enjoying a rich history. The City of Ormond Beach offers the perfect balance of culture, quality schools, industry, events, and residential communities. Ormond has been voted one of the most desirable places to live because of its climate, and close proximity to Orlando, Jacksonville, and Tampa. The invention of the first automobile in the early 1900s sparked the first motor car races on the packed sands of Ormond Beach in 1903. Car races started in Ormond Beach and went as far south as Ponce Inlet. Record-breaking speeds ensued with some being fatal. Driving on the beach is still permitted today on some stretches at a safe 10 mph. In 1914, John D. Rockefeller (founder of the Standard Oil Company), arrived and stayed as a guest at the famous "Ormond Hotel". After four seasons, he bought an estate across the street which was called the Casements. The mansion was built in 1910 and was named for its many "Casement Windows" placed throughout its design. Rockefeller spent his early winters there, and then made it his permanent residence through the remainder of his life. It was sold by his family in 1939 and then purchased by the city of Ormond Beach in 1973. Today, it serves as a cultural center and is the community's best-known historical structure.
Ormond Beach has a climate typical of the southeastern United States. Summers are usually hot and humid with highs usually in the 90s with frequent afternoon thunderstorms. The hot, humid weather can last right through the fall months. Winters are usually dry and mild but can be interrupted with a series of cold fronts dropping temperatures into the 30sF, but only occurring occasionally. The year-round average temperature (tracked between 1981-2010), was recorded at 70.44F, having an average high of 80.35F and an average low of 61.53. Visitors have found this climate to be ideal and choose to make Ormond Beach their home. Many are attracted to a business opportunity or decide to attend one of its many Colleges or Universities including Embry Riddle Aeronautical University, considered by many to be the premier Flight School in the World.
Ormond Beach Real Estate Market
The city of Ormond Beach offers the perfect balance of culture, quality schools, industry, events, and residential communities. Ormond has been voted one of the most desirable places to live due to its close proximity to Orlando, Jacksonville, and Tampa all while providing excellent schools, exquisite dining, premier shops, and relatively low housing prices. Today's real estate market offers luxury homes at record low prices and waterfront property for sale at a fraction of the cost of similar real estate only hours north of Ormond Beach.
Let us help you find the best deal for luxury waterfront estate homes, golf course homes, gated community homes with resort-style amenities, or historical homes nestled among the canopy of 500-year-old oak trees. Buying a home in Ormond Beach may be one of the best investments you ever make but it is important to use a real estate professional who knows the area will help you find the home of your dreams.
Ormond Beach also offers the maintenance-free lifestyle of condo living. Many of Ormond Beach's Condominiums are located on the ocean, but a few can be found on the river such as the Ormond Heritage. Purchasing a condo either as an investment, vacation home, or as your residence can be rewarding, but it is important to know which condos offer the best qualities for your situation. If you are not sure if Ormond Beach is the city for you take a look at some of the neighboring cities such as Daytona Beach, Port Orange, Ponce Inlet, and New Smyrna Beach.
For more information on Daytona Beach contact our Luxury Client Concierge Team at 386-388-3891. Here at Oceans Luxury Realty®, we specialize in Ormond Beach Real Estate, Ormond Beach Condominium Real Estate, Ormond Beach Residential Real Estate, Ormond Beach Ocean Front Real Estate, Ormond Beach River Front Real Estate, Ormond Beach Luxury Real Estate, Ormond Beach Commercial Real Estate, Ormond Beach Investment Real Estate, Ormond Beach Oceans Home Team, Things To Do In Ormond Beach.
Real Estate Statistics
| | |
| --- | --- |
| Average Price | $485K |
| Lowest Price | $1 |
| Highest Price | $5.5M |
| Total Listings | 727 |
| Avg. Price/SQFT | $171 |
Property Types (active listings)
Browse Ormand Beach Real Estate Listings
*This information is current as of 2022. It is intended to be accurate but is not guaranteed. The buyer is responsible for verifying any and all information provided.
Ormond Beach Art & Culture
Ormond Beach is well known for its preservation of historical buildings and love of the arts. From painters to potters, Ormond Beach has a tapestry of art heritage well on display throughout the community. From art galleries, historic eateries, and places to grab a drink, Ormond Beach's charm is an eclectic mix of history and modern design. Art events are popular throughout the year. For a schedule of events visit www.ormondbeach.org.
Ormond Beach

Parks & Trails

With a walkable ocean and riverfront, Ormond Beach is a location that calls you to step out into the great outdoors. Just three miles north of Ormond Beach on North Beach Street you will find Tomoka State Park. This 2,000-acre State Park is located along the Tomoka River and is a paradise for bird-watchers. With over 160 species sighted, especially during the spring and fall migrations.



Ormond Beach

Food & Drinks

Home to year-round festivals, Ormond Beach is known for serving up delicious bites on the go, as well as a variety of places to dine like a local. Enjoy light affair at Eden Fresh Cafe, and take in great food and live entertainment at Grind Gastro Pub. Other notable places are Fugu Sushi, Ormond Garage, and 63 Sovereign.
Stroll along Granda Boulevard, and you are bound to find something to satisfy your taste buds while taking in the charm of this historic town.
Guns and Roses Drink by 63 Sovereign.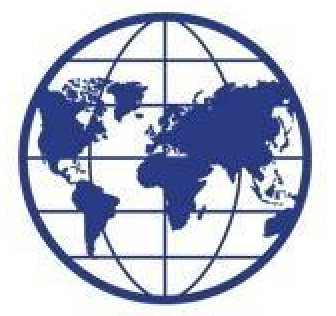 We Are Here For All Your Real Estate Needs.
The Oceans Luxury Team specializes in providing experienced real estate agents to assist you best when buying or selling your own dream home. We believe in providing superior customer service and a smooth transition to your new home. Have you found the home of your dreams? Call us at 386-455-0830 to schedule a showing.