PORT ORANGE CONDOMINIUMS
Port Orange, FLORIDA
Life is easy in the eyes of many Port Orange, Florida residents. All they have to worry about is waking up for work and getting home to relax and enjoy their lives. Wouldn't you want this lifestyle? Waking up in the morning to a beautiful, well-maintained lawn with trees and a lovely community filled with amazing people? Well, this is exactly what you may get if and when you decide to take a gander at the gorgeous luxury homes for sale in this big city. Surrounded by communities on almost every corner, Port Orange is one of the fastest-growing cities in Volusia County, Florida.
Port Orange Real Estate
The highly sought-after city of Port Orange is located just south of Daytona Beach and along Florida's scenic central Atlantic coast. Port Orange is conveniently close to Interstate 95 – the state's largest north-south corridor. Whether you're moving to a new city to be closer to family, friends, or for a new job, Port Orange Real Estate offers a unique community for everyone. Residents enjoy diverse opportunities for homes located in golf course communities, oceanfront estates, riverfront townhomes and condominiums, canal front homes, or hanger homes in a fly-in community. Port Orange is known to be one of Volusia County's most desired cities that is consistently in high demand throughout the year for families, retirees, first-time home buyers, and investors alike.
Established in 1926, Port Orange is comprised of 150 distinct neighborhoods each with its own unique appeal. Encompassing over 26.4 miles Port Orange is home to over 58,000 residents. Port Orange is ranked in the top 10 percent of all cities in Florida including ranking for the city's amenities, lower crime, affordable cost of living, and education. Conveniently located amenities, over-the-top attractions, access to nearby grocery stores, restaurants, and coffee shops are just a few items buyers take into consideration when choosing Port Orange as their home. Some of the notable things to do include: Sugar Mill Botanical Gardens, Cracker Creek, and Cypress Head Golf Club.
There are loads of things to do when you or your family is visiting or potentially moving to beautiful Port Orange. If you like going to the beach to catch some rays, or visiting some of the local parks to enjoy the magnificent, lush green backdrop of Florida you may find it very easy to get established here in town. There are multiple shopping centers in the area including the new Pavilion center, Target, and other fast-food restaurants, followed by elementary, middle, and high schools allowing for the education of all ages with the fun they need to grow. Some of the other great qualities of Port Orange include the Port Orange City Center, where the city hosts all sorts of entertainment and fun on an annual basis, but also where you may locate the fire station, police station, and public library for your needs and safety. Also, the new Halifax Hospital was just built in Port Orange if you have any unfortunate occurrences.
For more information on Port Orange contact our Luxury Client Concierge Team at 386-388-3891. Here at Oceans Luxury Realty®, we specialize in Port Orange Real Estate, Port Orange Condominium Real Estate, Port Orange Residential Real Estate, Port Orange Ocean Front Real Estate, Port Orange River Front Real Estate, Port Orange Luxury Real Estate, Port Orange Commercial Real Estate, Port Orange Investment Real Estate, Port Orange Oceans Home Team, Things To Do In Port Orange.
Real Estate Statistics
| | |
| --- | --- |
| Average Price | $439K |
| Lowest Price | $1 |
| Highest Price | $5M |
| Total Listings | 378 |
| Avg. Price/SQFT | $141 |
Property Types (active listings)
Browse Real Estate Listings
*This information is current as of 2022. It is intended to be accurate but is not guaranteed. The buyer is responsible for verifying any and all information provided.
Port Orange Art & Culture
Port Orange prides itself on culture and community. You can learn more and discover many community events and insights by visiting www.pschamber.com, where art, culture, and entertainment come to life.
Port Orange Parks & Trails
Whether you enjoy hiking, biking, or taking a stroll along a trail, Port Orange has endless locations for you to explore. From Spruce Creek Park to the Port Orange Causeway Park the city has done a tremendous job of making the outdoors a part of everyday life for locales.
One spot you will want to visit is the Dunlawton Sugar Mill Gardens.
established in 1832, Dig deeper, and you find one of Florida's original Spanish land grants. It was the site of Dunlawton Plantation and its sugar mill, established in 1832. Ruins of the sugar-producing plant now rise from the forest.
Port Orange Food & Drinks
If you are looking for something beachside or inland, Port Orange serves up local seafood and other mouth-watering cuisines. You will want to try Coast Grill Raw Bar for fresh chowders and gumbos, prime steaks, and seafood platters. Be sure to try a local favorite, Aunt Catfish's On The River. Enjoy intercostal views from Aunt Catfish's On The River and Our Deck Down Under. Located beachside, towards, Wilbur-By-The-Sea, you will find Boondocks Restaurant. It's a local favorite for great serve, good drinks, fresh seafood, and other affairs. No matter where you dine, you will be sure to find a local watering hole you'll love.
Our Deck Down Under MENU.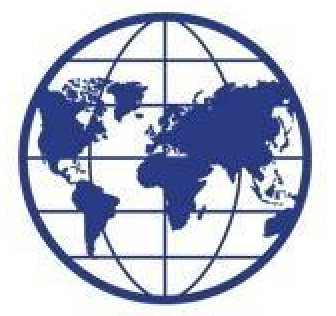 We Are Here For All Your Real Estate Needs.
The Oceans Luxury Team specializes in providing experienced real estate agents to assist you best when buying or selling your own dream home. We believe in providing superior customer service and a smooth transition to your new home. Have you found the home of your dreams? Call us at 386-455-0830 to schedule a showing.