DAYTONA BEACH CONDOMINIUMS
THE WORLD'S MOST FAMOUS BEACH DAYTONA BEACH
With 23 miles of white sandy beaches to explore, Daytona Beach is a very popular destination. What makes this beach city so attractive is that you can drive your car on certain parts of the 500 feet wide (at low tide) coastline. Numerous coastal parks offer convenient parking, making it easier for you to relax and enjoy all that this vibrant city has to offer.
While Daytona Beach is known as the "world's most famous beach," it is also famous for its long history of car racing. Located off International Speedway, you will find the Daytona Beach Speedway, where legends have been made.
But it's not only famous for its speed! There are many reasons to vacation in this famous locale. From outdoor hiking and bike trails, to state parks, and awesome fishing spots there are endless ways to fill your days and evenings.
The great thing also for many residents in Daytona Beach, Florida is the city is surrounded by water and can be accessed freely at any time by boat, foot, or dock. In the eastern parts of Florida, you come across white sand beaches. In the Daytona Beach area, there are hundreds of lakes and ponds, with communities featuring Daytona Beach homes for sale built around them to add scenery and serenity. There are also 2 major river systems here: the Halifax and Tomoka Rivers. This adds not only popular among the city's tourism industry, but also trade routes, methods of transportation, and loads of fun every day. For the daily or weekly beach-goers, there are over 23 miles of beautiful sandy beach to visit and have fun in whenever you want at no cost. The beach here is like an open, ocean park that many people, both residents, and visitors come to enjoy.
For more information on Daytona Beach contact our Luxury Client Concierge Team at 386-301-4383. Here at Oceans Luxury Realty®, we specialize in Daytona Beach Real Estate, Daytona Beach Condominium Real Estate, Daytona Beach Residential Real Estate, Daytona Beach Ocean Front Real Estate, Daytona Beach River Front Real Estate, Daytona Beach Luxury Real Estate, Daytona Beach Commercial Real Estate, Daytona Beach Investment Real Estate, Daytona Beach Oceans Home Team, Things To Do In Daytona Beach.
Real Estate Statistics
| | |
| --- | --- |
| Average Price | $463K |
| Lowest Price | $7 |
| Highest Price | $9.5M |
| Total Listings | 908 |
| Avg. Price/SQFT | $217 |
Property Types (active listings)
*This information is current as of 2022. It is intended to be accurate but is not guaranteed. The buyer is responsible for verifying any and all information provided.
Browse Daytona Beach Real Estate Listings
Daytona Beach Art & Culture
Woven within the Daytona Beach area is a rich tapestry of arts, culture, and heritage. From world-class museums, phenomenal art galleries, and impressive performances to numerous historic sites and other cultural treasures. The wonderful thing about Daytona Beaches' rich art and cultural influence is that many of these treasures are free to the public.
The Smithsonian-affiliated Museum of Arts & Sciences (MOAS), offers a state-of-the-art planetarium, vast permanent collections, restored railroad cars, decorative arts, Cuban art, African art, and the only hands-on science center between Jacksonville and Orlando - the Charles and Linda Williams Children's Museum.
with artifacts dating from 5,000 B.C.E.

Daytona Beach

Parks & Trails

Daytona Beach and the surrounding beach communities are well-known for their "green spaces" It's easy to find yourself on a scenic beachfront or inland outdoor adventure.
Eco-adventurers will find the Daytona Beach area rich in natural treasures!
October through April is ideal for hiking and biking. Naturally, summer is better suited to early morning walks to avoid the heat.
With over 70 miles of stunning trails, hikers and bikers will love all that Daytona Beach has to offer. From lush botanical and tropical trails to 45 miles of connected trails within Volusia County, getting off that beach and heading just off the beaten path will provide endless adventures. Here is a list of some of our favorite places to roam.
Daytona Beach

Food & Drinks

No matter if you're looking for a vibrant social atmosphere or a low-key late-night craving, Daytona Beach has many eateries that will satisfy your taste buds. From seafood, Asian, or Italian, to "the best breakfast in town", or just a good old American cheeseburger, Daytona Beach has many delicious options to explore while vacationing. However, if you're looking to cook your own meals on vacation, and there are many of you, we also have great convenient supermarkets and health food stores.
Daytona Beach Area Lifestyle
Conveniently located amenities, top-ranked schools, access to major medical centers, convenient access to nearby grocery stores, restaurants, and coffee shops are just a few items buyers take into consideration when purchasing a home in Daytona Beach. Daytona Beach Real Estate offers many different styles and locations including oceanfront, Intracoastal, canal front, golf communities, private gated communities, and urban lofts.
Daytona Beach real estate is highly coveted by those wanting to be in the center of it all yet it boasts a charming small-town setting within walking distance of shops, delightful restaurants, beaches, town docks, marinas, and recreational opportunities. Explore the area's 23 miles of sandy beaches with outdoor activities including surfing, parasailing, kayaking, paddleboarding, fishing, and more.
Daytona Beach Real Estate For Sale
Daytona Beach Real Estate ranges from historical homes, beachside bungalows, low-rise & high-rise condominiums, and cozy townhomes to Million Dollar Estates with sweeping ocean and Intracoastal views. Contact us today for more information about Daytona Beach Real Estate 386-455-0830, and one of our friendly agents will assist you.
The History of Daytona Beach
It all began in 1871 when Mathias Day, Jr. from Mansfield, Ohio, purchased a 2.144-acre tract of the former William's Plantation on the west bank of a channel known as the Halifax River, and built a hotel in the center of what is today referred to as the "Daytona Beach Historic District". Unfortunately, He lost the title to his land in 1872, due to financial difficulties. In 1876, the few residents of the small town agreed, the city would be named in honor of its founder,(Day), and Daytona Beach was born. It was incorporated in 1876.
In 1886, St. Johns & Halifax River Railway arrived in Daytona. The line would be purchased in 1889 by Henry M. Flagler, who made it part of his Florida East Coast Railway. The separate towns of Daytona, Daytona Beach, Kingston, and Seabreeze merged as "Daytona Beach" in 1926, at the urging of civic leader J.B. Kahn and others. By the 1920s, it became known as "The World's Most Famous Beach".
Automobile and motorcycle races began in 1902 with a variety of early auto engineers testing their new machines. Daytona hosted numerous land speed record attempts beginning in 1904 when William K. Vanderbilt set an unofficial record of 92.307 mph. Land speed racers from Barney Oldfield to Henry Seagrave to Malcolm Campbell would race repeatedly and made the beach course famous. Record attempts were often made, and on March 7, 1935, Campbell set the record at 276.816 and marked the end of Daytona's land speed racing days.
The first stock car race was held on March 8, 1936, on the Daytona Beach Road Course which hosted races for over 50 years before being replaced by the Daytona International Speedway in 1958. William France Sr. along with NASCAR developed the track and is now the headquarters for NASCAR and the Grand American Road Racing Association. Automobiles are still permitted on most areas of the beach, but safely at a maximum speed of 10 MPH.
Daytona Beach has a humid subtropical climate, typical of the southeastern United States. Summers are hot and humid with highs usually in the 90s and a heat index often exceeding 100 degrees Fahrenheit. Thunderstorms are frequent on summer afternoons and the hot, humid weather can last right through the fall months. Winters are usually dry and mild but can be peppered with a series of cold fronts dropping temperatures into the 30s (F), but only occurring occasionally. The year-round average temperature, (tracked between 1981-2010), was recorded at 70.44F, having an average high of 80.35F and an average low of 61.53. Many visitors have found this climate to be ideal and decide to make Daytona Beach their home or choose to attend one of its many Colleges or Universities including Embry Riddle Aeronautical University, considered by many to be the premier Flight School in the World.
Daytona Beach circa 1905 - The Clarendon Hotel - Seabreeze Florida - Fitting-Fade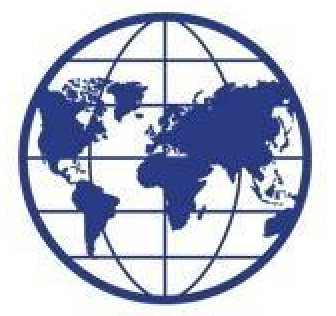 We Are Here For All Your Real Estate Needs.
The Oceans Luxury Team specializes in providing experienced real estate agents to assist you best when buying or selling your own dream home. We believe in providing superior customer service and a smooth transition to your new home. Have you found the home of your dreams? Call us at 386-455-0830 to schedule a showing.
v