ORMOND BY THE SEA CONDOMINIUMS
Ormond by the Sea
If you were a vacationing tourist visiting the wonderful tropical paradise of Central Florida, how would you respond to seeing quaint little beachside homes for under $1000 or less per month? One might be persuaded rather quickly on choosing this kind of home for sale considering it may be only feet away from the sandy grounds of the world's most famous beach. Ormond by the Sea is nestled in between the cities of Flagler Beach and Ormond Beach, strictly on the East-most beachfront side of central Florida. The salty air and calming sounds of the Atlantic Ocean combined with the Halifax River help the relaxed beachside mood and can possibly add to the rust on your vehicle.
It is obvious when you come across someone who lives on the beachside in Ormond by the Sea because you immediately notice that they are usually tan, and have a very melancholy attitude and a very relaxed nature. Living in a high-quality home in the middle of nowhere has the potential of being very socially stressful. That is why in Ormond By the Sea there is the great beach, but also the Bicentennial park for all sorts of family fun. There are also scenic drives on the beach and under the infamous Loop, a 21-mile stretch of canopy road that has been made famous by the bicycling crowd across the state. Among the other assortments of fun and shopping, there is the Volusia Mall, in Daytona Beach and other smaller grocery stores lining the streets.
Real Estate Statistics
| | |
| --- | --- |
| Average Price | $509K |
| Lowest Price | $1.8K |
| Highest Price | $4M |
| Total Listings | 165 |
| Avg. Price/SQFT | $236 |
Property Types (active listings)
Browse Ormond By The Sea Real Estate Listings
*This information is current as of 2022. It is intended to be accurate but is not guaranteed. The buyer is responsible for verifying any and all information provided.
Ormond By The Sea Art & Culture
Ormond Beach and Ormond By The Seas are well known for their preservation in historical buildings and love of the arts. From painters to potters, Ormond Beach and Ormond By The Seas has a tapestry of art heritage well on display throughout the community. From art galleries, historic eateries, and place to grab a drink, Ormond Beach's charm is an eclectic mix of history and modern design. Art events are popular throughout the year. For a schedule of events visit www.ormondbeach.org. In Ormond By The Sea, be sure to stop by The Salty Mermaid and Rose Marie Francke's gallery.
Ormond By The Sea Parks & Trails
With a walkable ocean and parks to relax in Ormond By The Sea has much to offer. One main feature that many folk to in this area is Michael Crotty Bicentennial Park, Bird Trial to Michael Crotty Bicentennial Park, and Bulow Creek State Park. "The highlight of Bulow Creek is one of the largest remaining stands of southern live oak forest along Florida's east coast. The reigning tree is the Fairchild Oak, one of the largest live oak trees in the South. For more than 400 years it has been a silent witness to human activities along Bulow Creek, including the destruction of the neighboring Bulow Plantation during the Second Seminole War in 1836. Several trails allow hikers to explore the interior of the park, where visitors can see white-tailed deer, barred owls and raccoons. The Bulow Woods Trail, nearly seven miles long, takes hikers to Bulow Plantation Ruins Historic State Park. Visitors can picnic in a shady pavilion or at a table on the lawn within view of the Fairchild Oak." For more information visit www.floridastateparks.org.
Ormond By The Sea Food & Drinks
Home to year-round festivals, Ormond Beach is known for serving up delicious bites on the go, as well as a variety of places to dine like a local. Enjoy light affair at Eden Fresh Cafe, and take in great food and live entertainment at Grind Gastro Pub. Other notable places are Fugu Sushi, Ormond Garage, and 63 Sovereign. However, Ormond By The Sea does have its own selection of places to dine and indulge on the best cuisine such as the Salty Farms Seafood Marketing & Restaurant, Lagerheads Bard & Grill, and of course Alfrie's Restaurant.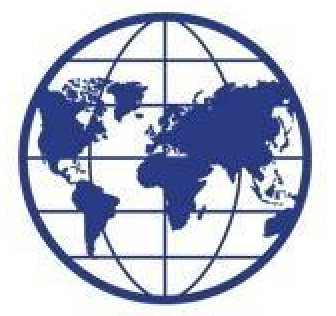 We Are Here For All Your Real Estate Needs.
The Oceans Luxury Team specializes in providing experienced real estate agents to assist you best when buying or selling your own dream home. We believe in providing superior customer service and a smooth transition to your new home. Have you found the home of your dreams? Call us at 386-455-0830 to schedule a showing.