Ponce Inlet
Ponce Inlet, Florida is located on Florida's central Atlantic coast, south of the world-renowned Daytona Beach. However, this area far from lives in the shadow of its more famous neighbor. This small seaside town with its tree-lined streets and only about 3,000 residents is perfect for those who want a little piece of small-town coastal living.
The area's biggest claim to fame is probably the Ponce de Leon Inlet Light Station which was designated as a National Historic Landmark in 1998. The 175-foot tower draws more than 170,000 visitors each year to Ponce Inlet's sunny shore, but those who live there know this is only a small piece of the rich history of the town.
Ponce Inlet is a dream destination for those who love the water. The town enjoys the Atlantic ocean on one side and the Halifax River on the other, not to mention the various inlets, canals, and lakes that pepper the entire area. Finally, the Ponce de Leon Inlet itself wraps around the southernmost tip of the giant barrier island that runs along Florida's coast.
The whole area is mostly residential offering a variety of homes from comfortable oceanfront beach condos to single-family homes on quiet suburban streets. Luxury riverfront homes line many of the waterways and people love the laid-back atmosphere.
As you might imagine, there are plenty of water activities available in Ponce Inlet. Various marinas are peppered throughout the town and you can always find a boat to go out for a sunset cruise or do a little fishing.
Hiking, biking, and water activities such as kayaking and canoeing are popular and there are plenty of opportunities to view the local wildlife.
Many of the condominiums offer swimming pools, tennis courts, and other amenities to their residents. The Ponce Inlet Community Center is also very active, offering events, exercise classes, and a library to all residents.
Even just taking a drive around town is a delight in this area. Instead of busy city streets, you'll find two-land roads lined with lush vegetation. It's truly the way relaxed, coast living should be!
The best part is that more amenities are available just a quick car ride over the bridge in Port Orange. For even bigger attractions, residents can head up the coast to nearby Daytona Beach, Florida.
Intrigued by what you hear? Retirees and young families alike love the small-town atmosphere of Ponce Inlet. The small community and tons of community events make it easy to make new friends and get to know the people in your neighborhood.
Are you interested in checking out coastal living and waterfront homes in Ponce Inlet, Florida? Take a trip to the lighthouse and explore the surrounding area.
For more information on Ponce Inlet contact our Luxury Client Concierge Team at 386-388-3891. Here at Oceans Luxury Realty®, we specialize in Ponce Inlet Real Estate, Ponce Inlet Condominium Real Estate, Ponce Inlet Residential Real Estate, Ponce Inlet Ocean Front Real Estate, Ponce Inlet River Front Real Estate, Ponce Inlet Luxury Real Estate, Ponce Inlet Commercial Real Estate, Ponce Inlet Investment Real Estate, Ponce Inlet Oceans Home Team, Things To Do In Ponce Inlet.
Real Estate Statistics
| | |
| --- | --- |
| Average Price | $731K |
| Lowest Price | $1.3K |
| Highest Price | $6M |
| Total Listings | 101 |
| Avg. Price/SQFT | $277 |
Property Types (active listings)
Browse PONCE INLET Real Estate Listings
*This information is current as of 2022. It is intended to be accurate but is not guaranteed. The buyer is responsible for verifying any and all information provided.
Ponce Inlet Art & Culture
Towering at 175 feet tall, the Ponce de Leon Lighthouse is a beacon of art and history in the heart of Ponce Inlet. It is a symbol of the pride of the town. "Step back in time and climb 175 feet of fun in the Florida sun at the Ponce Inlet Light Station and Museum! Constructed in 1887, the Ponce de Leon Inlet Lighthouse has guided mariners along the Florida coast for more than 130 years. Declared a National Historic Landmark in 1998, this world-famous lighthouse museum is conveniently located ten miles south of Daytona on the World's Most Famous Beach and offers a treasure trove of experiences for young and old alike. Not to be missed, a visit to the Ponce Inlet Lighthouse is guaranteed to take your Florida vacation to new heights of adventure!"
Ponce Inlet Parks & Trails
From strolling the Ponce Inlet Jetty to walking your four-legged friend along the Dog Beach in Ponce Inlet, there are many outdoor activities to enjoy.
Many locals and visitors enjoy walking throughout the Ponce Inlet Park and Ponce Preserve. If you enjoy the water, you can rent canoes and boats, or even go on a local day trip to explore the Inlet and beyond.
Ponce Inlet Food & Drinks
From strolling the Ponce Inlet Jetty to walking your four-legged friend along the Dog Beach in Ponce Inlet, there are many outdoor activities to enjoy.
Ponce Inlet is known for its fresh seafood. There are numerous restaurants to fun eateries and ice cream and sweet stores. Some local hot spots you will want to try are Down the Hatch Seafood Company, Hidden Treasure Rum Bar & Grill, and world-famous Racing's North Point.
Down The Hatch Seafood Company MENU
More History of Ponce Inlet
For such a historic location, it should come as no surprise that there is actually a hefty amount of history behind the naming of Ponce Inlet. Unbeknownst to many, the waterway from which the lighthouse takes its name was called Mosquito Inlet until 1927! Let's journey into the past and discover the history of this fascinating place.
Ponce Inlet is named after Juan Ponce De Leon, the famous Spanish conquistador who is credited with "discovering" Florida in 1513. Although it is unknown if De Leon actually entered the inlet while surveying the east coast of Florida, historic documents clearly show that a Spanish explorer named Captain Antonio De Prado surveyed the inlet in 1569, only four years after the colony of Saint Augustine was founded in 1565. De Prado entered the inlet to map the area and search for an east-west passage across the Florida peninsula. He was so overwhelmed by the clouds of mosquitos that descended upon him and his crew while exploring the area he christened the inlet Los Mosquitos in their dubious honor. So accurate and informative was the name that it stuck for more than 300 years.
Naming the inlet after the mosquito was neither surprising nor unique. The central portion of the Florida peninsula stretching west from the Atlantic coast to nearly the eastern shore of Tampa Bay and south from Matanzas Inlet to Hillsboro Inlet was originally called Mosquito County. The large tidal estuary located just north of Cape Canaveral was named Mosquito Lagoon and the inland waterway that parallels Florida's east coast from the Tomoka Basin near the Volusia/Flagler county line to Merrit Island to the south was named Mosquito River.
The Mosquito River was eventually divided into two halves during the English period, becoming the Indian River from Mosquito Inlet south to Merrit Island and the Halifax River from the inlet north to the Tomoka Basin. The mid-to-late-1800s also witnessed the division of Mosquito County into the smaller, more manageable counties of Flagler, Volusia, Brevard, Orange, Polk, Lake, and others. Mosquito Inlet kept its name until the early 1900s when it was rechristened Ponce de Leon Inlet in an effort to attract potential home buyers to the area. Although the Florida land boom was in full swing at the time, real estate developers found marketing land named after the biting insect a tough sell. They thought Ponce de Leon Inlet sounded much more appealing than Mosquito Inlet. The Florida Legislature agreed with the developers and officially renamed the inlet in honor of Juan Ponce de Leon in 1928. Only Mosquito Lagoon retains its historic name. "
Some of this content is courtesy of www.ponceinlet.org.com.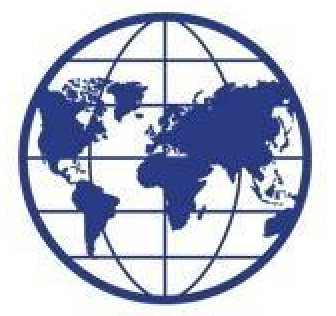 We Are Here For All Your Real Estate Needs.
The Oceans Luxury Team specializes in providing experienced real estate agents to assist you best when buying or selling your own dream home. We believe in providing superior customer service and a smooth transition to your new home. Have you found the home of your dreams? Call us at 386-455-0830 to schedule a showing.