Condominiums
Hawk's Nest is a 30-unit condominium in Spruce Creek Fly-In. This stunning and diverse residential development is located in Port Orange, Florida near I-95. It is an airpark that offers a 4,000' lighted runway, a Golf Course, Country Club, and 24-hr patrolled security.
Address
Multiple addresses in Spruce Creek Fly-In, Port Orange, FL 32128
Condominium Facts
Built between 2000-2002
1 & 2 storeys
24-hr patrolled security
Building Amenities
Country Club
Social Rooms
Gym
Condo Hangers
Airstrip
Golf Course
Condominium Agents
Buying or selling a condo? Be sure to call Oceans Luxury Realty® at (386) 455-0830, and we will be happy to connect you with the right real estate professional.
Real Estate Statistics
| | |
| --- | --- |
| Average Price | $495K |
| Lowest Price | $0 |
| Highest Price | $12.8M |
| Total Listings | 2,674 |
| Avg. Price/SQFT | $224 |
Property Types (active listings)
Eagle Crest Condos
*This information is current as of 2022. It is intended to be accurate but is not guaranteed. The buyer is responsible for verifying any and all information provided.
Parking Features
Unit Amenities
Air-conditioned
Laundry in unit
Pet Policy
Local Schools
Port Orange Elementary School
Spruce Creek Elementary School
Horizon Elementary School
Spruce Creek Middle School
Spruce Creek High School
Atlantic High School
These schools are part of Volusia County Schools.
Port Orange Art & Culture
Port Orange prides itself on culture and community. You can learn more and discover many community events and insights by visiting www.pschamber.com, where art, culture, and entertainment come to life.
Port Orange Parks & Trails
Whether you enjoy hiking, biking, or taking a stroll along a trail, Port Orange has endless locations for you to explore. From Spruce Creek Park to the Port Orange Causeway Park the city has done a tremendous job of making the outdoors a part of everyday life for locales.
One spot you will want to visit is the Dunlawton Sugar Mill Gardens.
established in 1832, Dig deeper, and you find one of Florida's original Spanish land grants. It was the site of Dunlawton Plantation and its sugar mill, established in 1832. Ruins of the sugar-producing plant now rise from the forest.
Port Orange Food & Drinks
If you are looking for something beachside or inland, Port Orange serves up local seafood and other mouth-watering cuisines. You will want to try Coast Grill Raw Bar for fresh chowders and gumbos, prime steaks, and seafood platters. Be sure to try a local favorite, Aunt Catfish's On The River. Enjoy intercostal views from Aunt Catfish's On The River and Our Deck Down Under. Located beachside, towards, Wilbur-By-The-Sea, you will find Boondocks Restaurant. It's a local favorite for great service, good drinks, fresh seafood, and other affairs. No matter where you dine, you will be sure to find a local watering hole you'll love.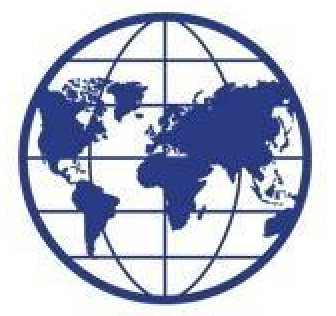 We Are Here For All Your Real Estate Needs.
The Oceans Luxury Team specializes in providing experienced real estate agents to assist you best when buying or selling your own dream home. We believe in providing superior customer service and a smooth transition to your new home. Have you found the home of your dreams? Call us at 386-455-0830 to schedule a showing.