Atlantic 22
About Atlantic 22
Located in beautiful Ormond Beach, Atlantic 22 opened its doors in 1991. It is across the street from the ocean. However, the views are epic from this 5-story building which all face the Atlantic Ocean.


Address
2390 Ocean Shore Blvd., Ormond Beach, FL 32176
Condominium Facts
22 units only
Units are all 2-bedroom, 2 baths and are approximately 936 Sq. ft.
Building Amenities
Condominium Agents
Buying or selling a condo? Be sure to call Oceans Luxury Realty® at 386-388-3891, and we will be happy to connect you with the right real estate professional.
#fc-atalntic-22#
*This information is current as of 2022. It is intended to be accurate but is not guaranteed. The buyer is responsible for verifying any and all information provided.
Other Information
Parking Features
Unit Amenities
Pet Policy
Local Schools
Ormond Beach Elementary
Beachside Elementary
Pathways Elementary School
Pine Trail Elementary School

Ormond Middle School

Seabreeze High School

These schools are part of Volusia County Schools.
Local Attractions in Ormond Beach
Ormond Beach Art & Culture
Ormond Beach is well known for its preservation of historical buildings and love of the arts. From painters to potters, Ormond Beach has a tapestry of art heritage well on display throughout the community. From art galleries to historic eateries, and places to grab a drink, Ormond Beach's charm is an eclectic mix of history and modern design. Art events are popular throughout the year. For a schedule of events visit www.ormondbeach.org.
Ormond Beach Parks & Trails
With a walkable ocean and riverfront, Ormond Beach is a location that calls you to step out into the great outdoors. Just three miles north of Ormond Beach on North Beach Street you will find Tomoka State Park. This 2,000-acre State Park is located along the Tomoka River and is a paradise for bird watchers. With over 160 species sighted, especially during the spring and fall migrations.
Local Eats in Ormond Beach
Home to year-round festivals, Ormond Beach is known for serving up delicious bites on the go, as well as a variety of places to dine like a local. Enjoy a light affair at Eden Fresh Cafe, and take in great food and live entertainment at Grind Gastro Pub. Other notable places are Fugu Sushi, Ormond Garage, and 63 Sovereign.
Stroll along Granda Boulevard, and you are bound to find something to satisfy your taste buds while taking in the charm of this historic town.
Located on beachside you will find Alfies (breakfast & Lunch hot spot), Publix (local grocery store), and other small breakfast cafes along Ocean Blvd.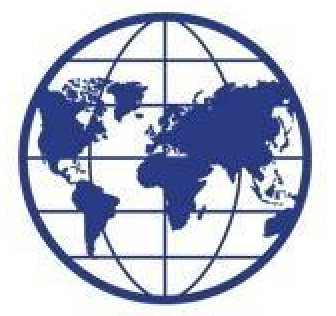 We Are Here For All Your Real Estate Needs.
The Oceans Luxury Team specializes in providing experienced real estate agents to assist you best when buying or selling your own dream home. We believe in providing superior customer service and a smooth transition to your new home. Have you found the home of your dreams? Call us at 386-455-0830 to schedule a showing.