Wall Street Lofts
Wall Street Lofts Real Estate Listings
No listings were found matching your search criteria.
About Wall Street Lofts
Offering a unique style of living in the heart of Downtown Daytona, Wall Street Lofts is located right in the heart of Daytona Beach.
The Wall Street Lofts consists of 22 condos in a 3-story building. On the first floor, you will find commercial spaces with offices and boutiques. The one and two-bedroom residential condos are on the second and third floors.
Address
400 Oakridge Blvd., Daytona Beach, FL 32118
Condominium Facts
Built-in 2006
Storeys 3
26 units total
3-month minimum rentals
Building Amenities
Elevator entrance
Security system
Rooftop courtyard
Bar & grill
Condominium Agents
Buying or selling a condo? Be sure to call Oceans Luxury Realty® at (386) 388-3891, and we will be happy to connect you with the right real estate professional.

#fc-seville#

*This information is current as of 2022. It is intended to be accurate but is not guaranteed. The buyer is responsible for verifying any and all information provided.
Other Information
One-bedroom condo start from 975 sf and goes to 1,170 sf of living for smaller loft-style condos with exposed ducts and brick walls.
Parking Features
Gated enclosed and covered parking area
Unit Amenities
Air Conditioned

Washer and dryer in the unit
Pet Policy
2 Pets less than 22 lbs. each
Local Schools
These schools are part of the Volusia County Schools.
Local Attractions

Daytona Beach Art & Culture
Woven within the Daytona Beach area is a rich tapestry of arts, culture, and heritage. From world-class museums, phenomenal art galleries, and impressive performances to numerous historic sites and other cultural treasures. The wonderful thing about Daytona Beaches' rich art and cultural influence is that many of these treasures are free to the public.
Daytona Beach

Parks & Trails

Daytona Beach and the surrounding beach communities are well-known for their "green spaces" It's easy to find yourself on a scenic beachfront or inland outdoor adventure. Eco-adventurers will find the Daytona Beach area rich in natural treasures! October through April is ideal for hiking and biking. Naturally, summer is better suited to early morning walks to avoid the heat. With over 70 miles of stunning trails, hikers and bikers will love all that Daytona Beach has to offer. From lush botanical and tropical trails to 45 miles of connected trails within Volusia County, getting off that beach and heading just off the beaten path will provide endless adventures. Here is a list of some of our favorite places to roam.
Local Eats in Daytona Beach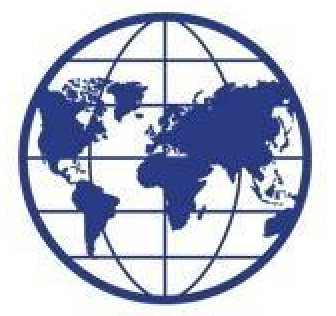 We Are Here For All Your Real Estate Needs.
The Oceans Luxury Team specializes in providing experienced real estate agents to assist you best when buying or selling your own dream home. We believe in providing superior customer service and a smooth transition to your new home. Have you found the home of your dreams? Call us at 386-455-0830 to schedule a showing.