Symphony Beach Club
Browse Shoreham Estate Listings
Click the links below to sort results by price range.
No listings were found matching your search criteria.
About Symphony Beach Club
****UPDATE WHEN POSTED
Symphony Beach Club is a 32-unit condo-hotel plus one privately owned office unit, the only condo-hotel in Ormond Beach.
Symphony Beach Club was built in 1987 according to Volusia County records. 32 units total. Units are generally small, ranging from 297 sf, and up, with one stack of the largest studios – 417 sf. Units are equipped with Murphy beds to better utilize the small space.
On-site management. Outdoor oceanfront pool. For those who want some home cooking, there are modern fully equipped kitchens available. On-site BBQ grill and exercise room.
Traditionally there are very few sales. One unit is for sale now (July 2012), in 2012. Only one unit was sold in 2011, nothing sold from 2008 through 2010. One unit sold in 2007, 1 in 2006, 5 units were sold in 2005, 6 sales in 2004, 2 sales in 2003, nothing in 2002, and 1 in 2001.
Resort suffered some serious damage during Hurricane Matthew. Lost a fence on the south side, the seawall was damaged. Luckily the units were not flooded.
Members of one family own 12 units (as of November 1, 2016) and pretty much control the condo-hotel. Passing an amendment to Declaration of Condominium at November 12, 2016 meeting prohibiting owners of renting units in any way except through the manager would adversely affect the values, as limiting the rights of owners never plays well with the buyers.
Of course, the management would try to justify it by common good, but it is a lame justification.
Address
453 S Atlantic Avenue, Omond Beach, FL 32176
Condominium Facts
Built-in 1972
Storeys 8
Rentals 2-month minimum
Building Amenities
Oceanfront pool
Free Wi-fi
Storage area
Condominium Agents
Buying or selling a condo? Be sure to call Oceans Luxury Realty® at (386) 455-0830, and we will be happy to connect you with the right real estate professional.
Real Estate Statistics
| | |
| --- | --- |
| Average Price | $495K |
| Lowest Price | $0 |
| Highest Price | $12.8M |
| Total Listings | 2,674 |
| Avg. Price/SQFT | $224 |
Property Types (active listings)
*This information is current as of 2022. It is intended to be accurate but is not guaranteed. The buyer is responsible for verifying any and all information provided.
Other Information
Small 2 bedroom/2 baths, 876 sq. ft.
Large 2 bedroom/2 baths, 1,000 sq. ft.
Parking Features
1 assigned parking space in the underground garage
Unit Amenities
Pet Policy
Local Schools
Ormond Beach Elementary
Beachside Elementary
Pathways Elementary School
Pine Trail Elementary School

Ormond Middle School

Seabreeze High School

These schools are part of Volusia County Schools.
Local Attractions in Ormond Beach
Ormond Beach Art & Culture
Ormond Beach is well known for its preservation of historical buildings and love of the arts. From painters to potters, Ormond Beach has a tapestry of art heritage well on display throughout the community. From art galleries to historic eateries, and places to grab a drink, Ormond Beach's charm is an eclectic mix of history and modern design. Art events are popular throughout the year. For a schedule of events visit www.ormondbeach.org.
Ormond Beach Parks & Trails
With a walkable ocean and riverfront, Ormond Beach is a location that calls you to step out into the great outdoors. Just three miles north of Ormond Beach on North Beach Street you will find Tomoka State Park. This 2,000-acre State Park is located along the Tomoka River and is a paradise for bird watchers. With over 160 species sighted, especially during the spring and fall migrations.
Local Eats in Ormond Beach
Home to year-round festivals, Ormond Beach is known for serving up delicious bites on the go, as well as a variety of places to dine like a local. Enjoy a light affair at Eden Fresh Cafe, and take in great food and live entertainment at Grind Gastro Pub. Other notable places are Fugu Sushi, Ormond Garage, and 63 Sovereign.
Stroll along Granda Boulevard, and you are bound to find something to satisfy your taste buds while taking in the charm of this historic town.
Located on beachside you will find Alfies (breakfast & Lunch hot spot), Publix (local grocery store), and other small breakfast cafes along Ocean Blvd.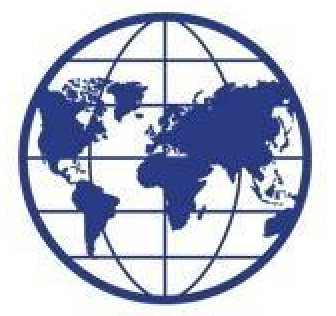 We Are Here For All Your Real Estate Needs.
The Oceans Luxury Team specializes in providing experienced real estate agents to assist you best when buying or selling your own dream home. We believe in providing superior customer service and a smooth transition to your new home. Have you found the home of your dreams? Call us at 386-455-0830 to schedule a showing.